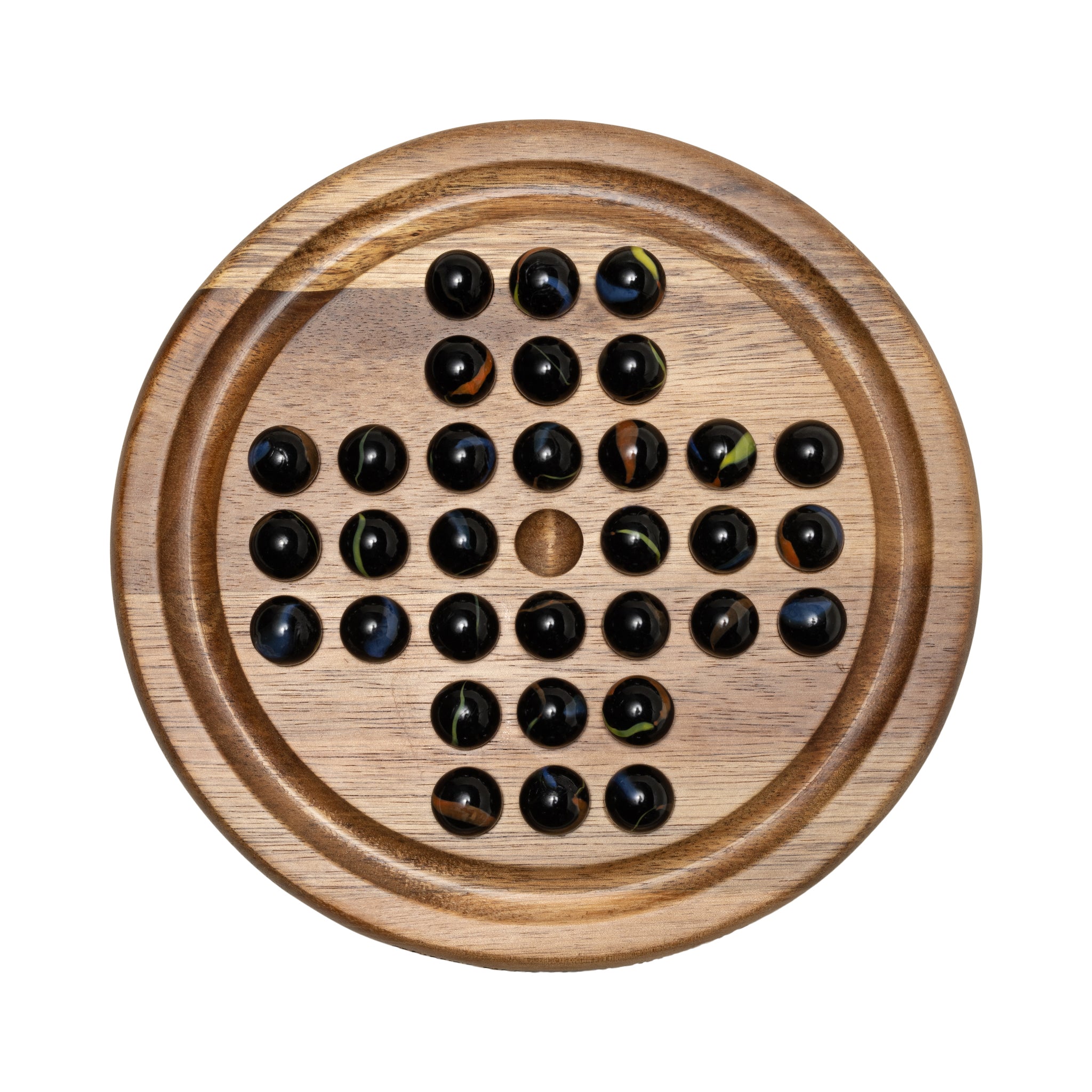 Wooden Marble Solitaire Set
Fun to play but hard to beat, our Wooden Marble Solitaire Set makes beautiful coffee table decor and a challenging game to entertain guest or pass the time. This classic wooden board version of solitaire is a great game of strategy and critical thinking. Eliminate as many marbles as possible by jumping over an adjacent one.
Set includes acacia wood game board and 32 glass marbles in drawstring pouch
100% recyclable packaging
Board size: 8.25" W x 7.8" H x 1.06" D
Box size: 12.2" W x 8.4" H x 1.2" D
Wooden Marble Solitaire Set
Shipping
We typically ship within 2-5 days via UPS from Nashville, TN. Once your package leaves our warehouse, it can take 1-6 business days to reach you.
Order tracking
Once your order ships, we'll automatically email your tracking number. If your tracking details don't immediately appear, please allow 24 hours for your tracking to update.
Return policy
If you are not happy with your purchase, feel free to return the unused product within 30 days of your order date for a refund. Please contact us to start the return process.