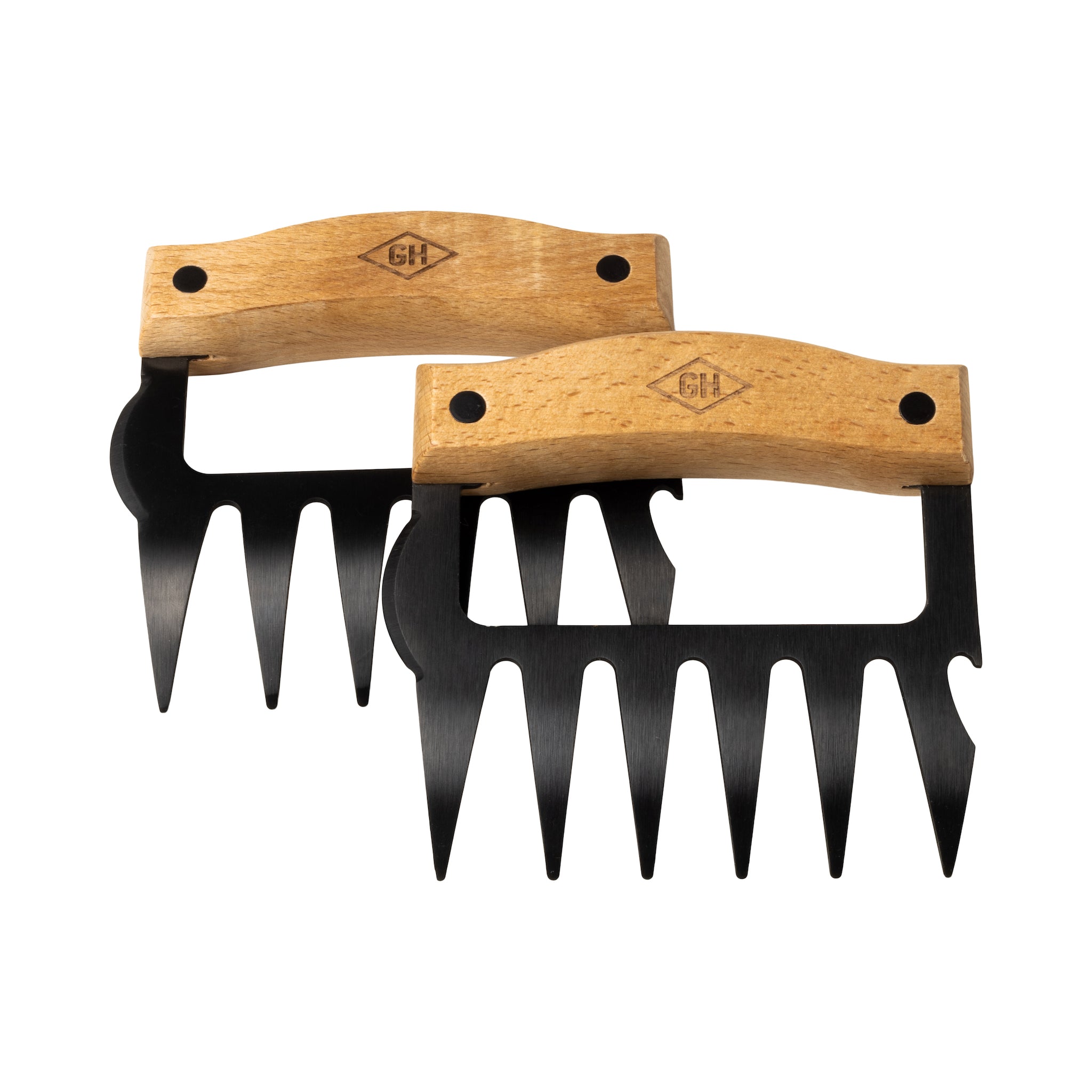 Shred your freshly smoked meats with ease with our stainless steel BBQ Claws from Gentlemen's Hardware. These grilling accessories can be used as a beef shredder, chicken shredder, pork shredder, and more making it the perfect gift for grillers and BBQ pitmasters. Meat shredding makes serving easier and our pulled pork claws will be your new favorite grill tool in your kit. As a bonus, we included a bottle opener on the side to crack open a cold one while you're using your new meat smoking accessories.
Includes: Set of Two Meat Shredders with Stainless Steel Claw Blades and Sturdy Wooden Handle
How to Use: Hold the meat in place with one of the meat claws while using the other meat shredder to pull apart and shred your tender roast. We also recommend holding the meat with one shredder while using the cutting edge to slice your brisket or ham.
These claws can also be used to pick up and carry your meat from the grill, smoker, or slow cooker to your platter.
Cleaning and Care: Wash before use and hand wash only. Do not soak wooden components.
Size:  0.8" H x 4.5" W x 4.1" L
Shipping
We typically ship within 2-5 days via UPS from Nashville, TN. Once your package leaves our warehouse, it can take 1-6 business days to reach you.
Order tracking
Once your order ships, we'll automatically email your tracking number. If your tracking details don't immediately appear, please allow 24 hours for your tracking to update.
Return policy
If you are not happy with your purchase, feel free to return the unused product within 30 days of your order date for a refund. Please contact us to start the return process.