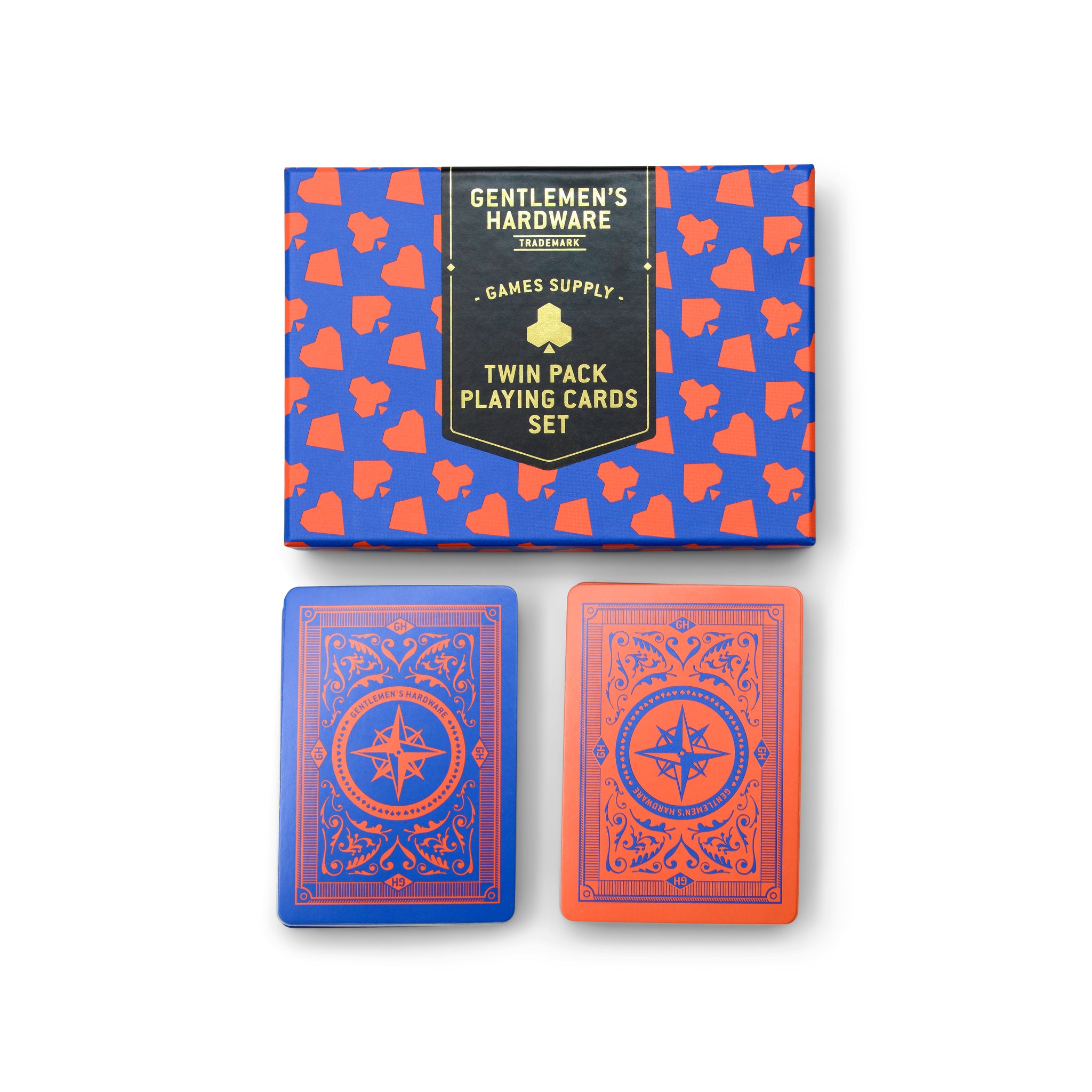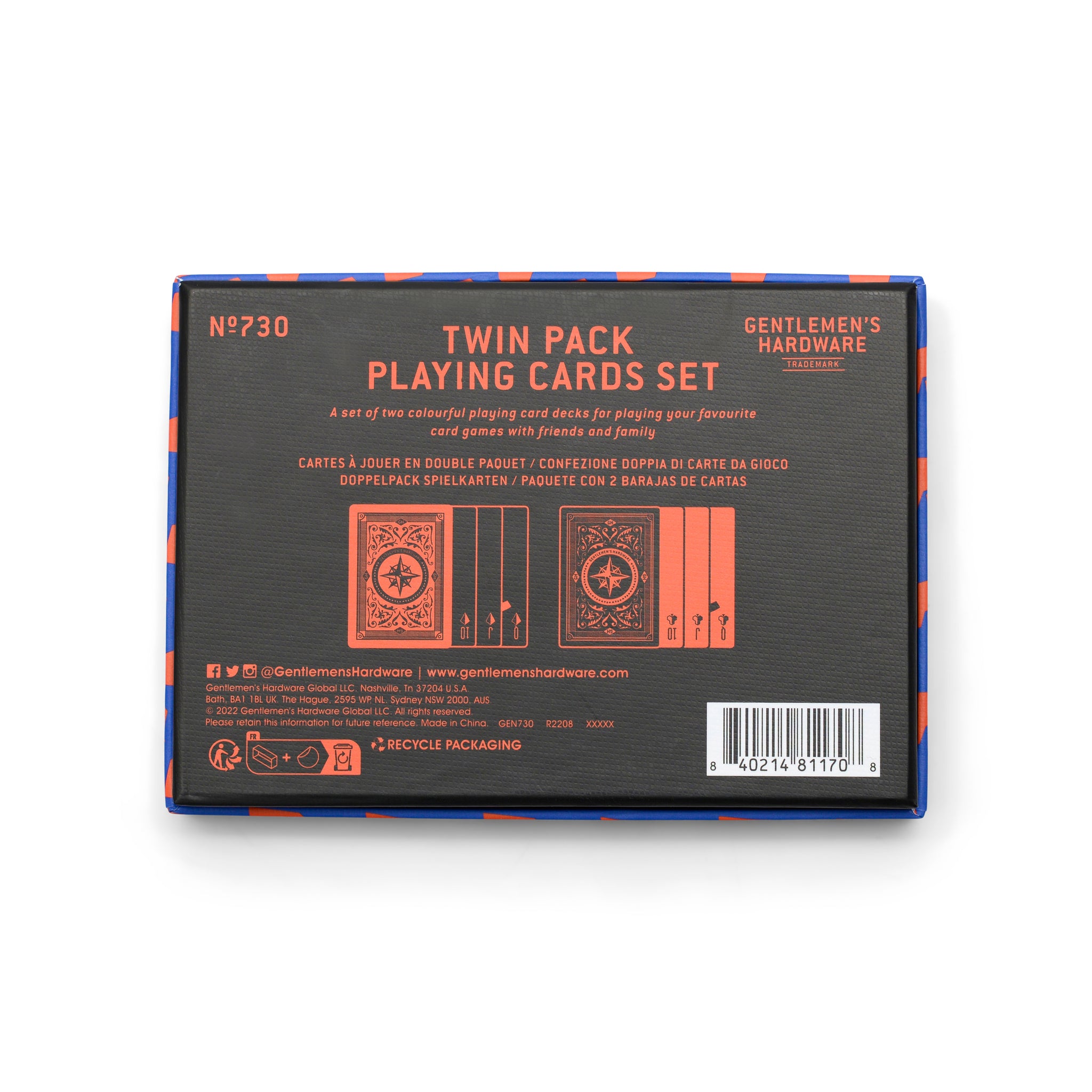 Elevate game night with our twin pack of playing cards. Each deck comes in a bold, stylish design, with a compass-inspired graphic on one side and decorative suit on the other. With colors of royal blue, bright red, and crisp white, these classic cards are sure to take centre stage every time you play them.
Box size: 5.5"W x 4"H x 1"D
Shipping
We typically ship within 2-5 days via UPS from Nashville, TN. Once your package leaves our warehouse, it can take 1-6 business days to reach you.
Order tracking
Once your order ships, we'll automatically email your tracking number. If your tracking details don't immediately appear, please allow 24 hours for your tracking to update.
Return policy
If you are not happy with your purchase, feel free to return the unused product within 30 days of your order date for a refund. Please contact us to start the return process.