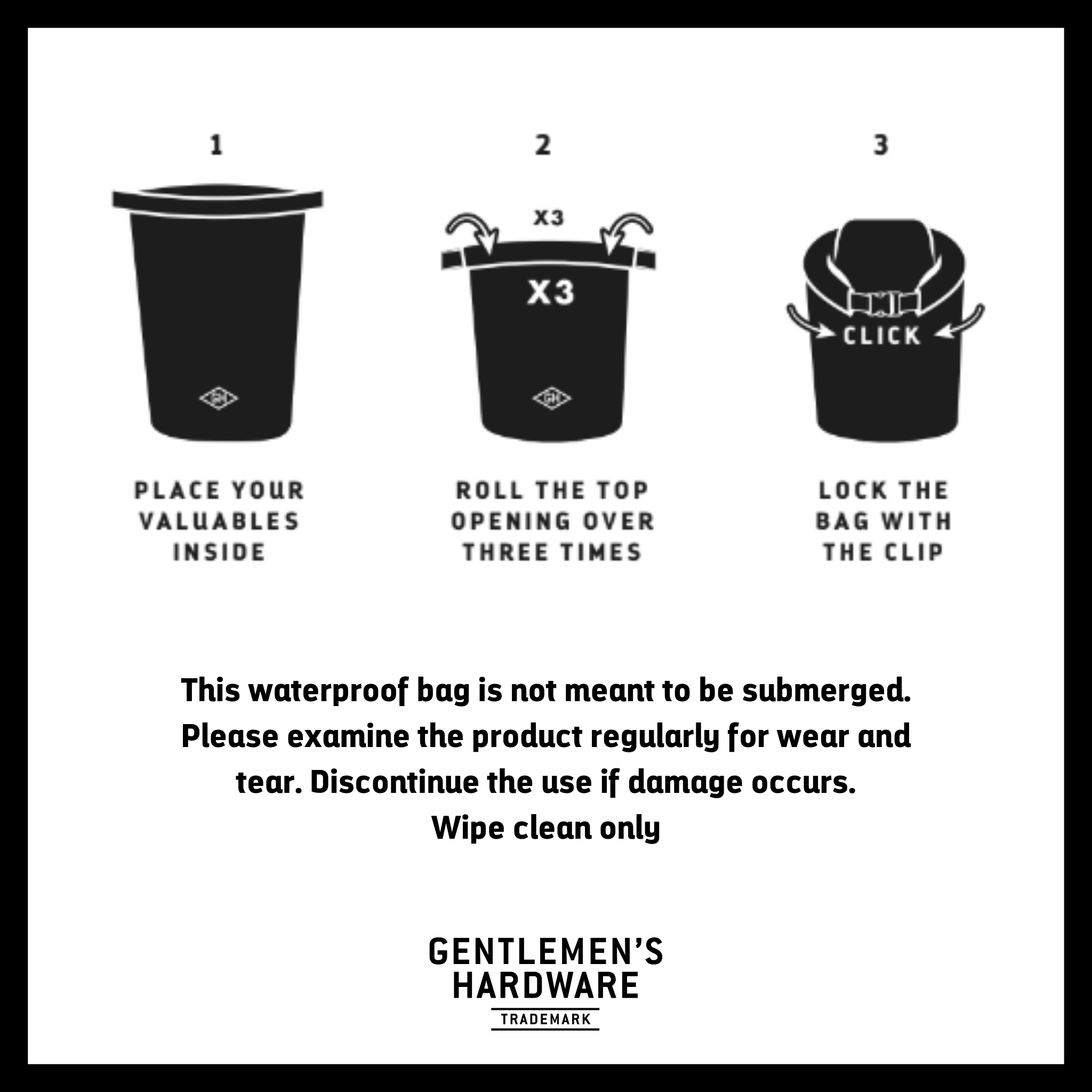 Gentlemen's Hardware Waterproof Dry Bag
Keep your valuables and belongings clean and dry with this lightweight and durable Waterproof Dry Bag from Gentlemen's Hardware. Place your valuables inside, roll the top opening over three times and lock the bag with the clip in order to ensure that everything stays dry and protected during your hard-wearing travels and adventures.
Lightweight yet durable
10 litre or 2.2 gallon capacity
Measures 15.80" L x 8.30" W x 8.30" H
Gentlemen's Hardware Waterproof Dry Bag
Shipping
We typically ship within 2-5 days via UPS from Nashville, TN. Once your package leaves our warehouse, it can take 1-6 business days to reach you.
Order tracking
Once your order ships, we'll automatically email your tracking number. If your tracking details don't immediately appear, please allow 24 hours for your tracking to update.
Return policy
If you are not happy with your purchase, feel free to return the unused product within 30 days of your order date for a refund. Please contact us to start the return process.