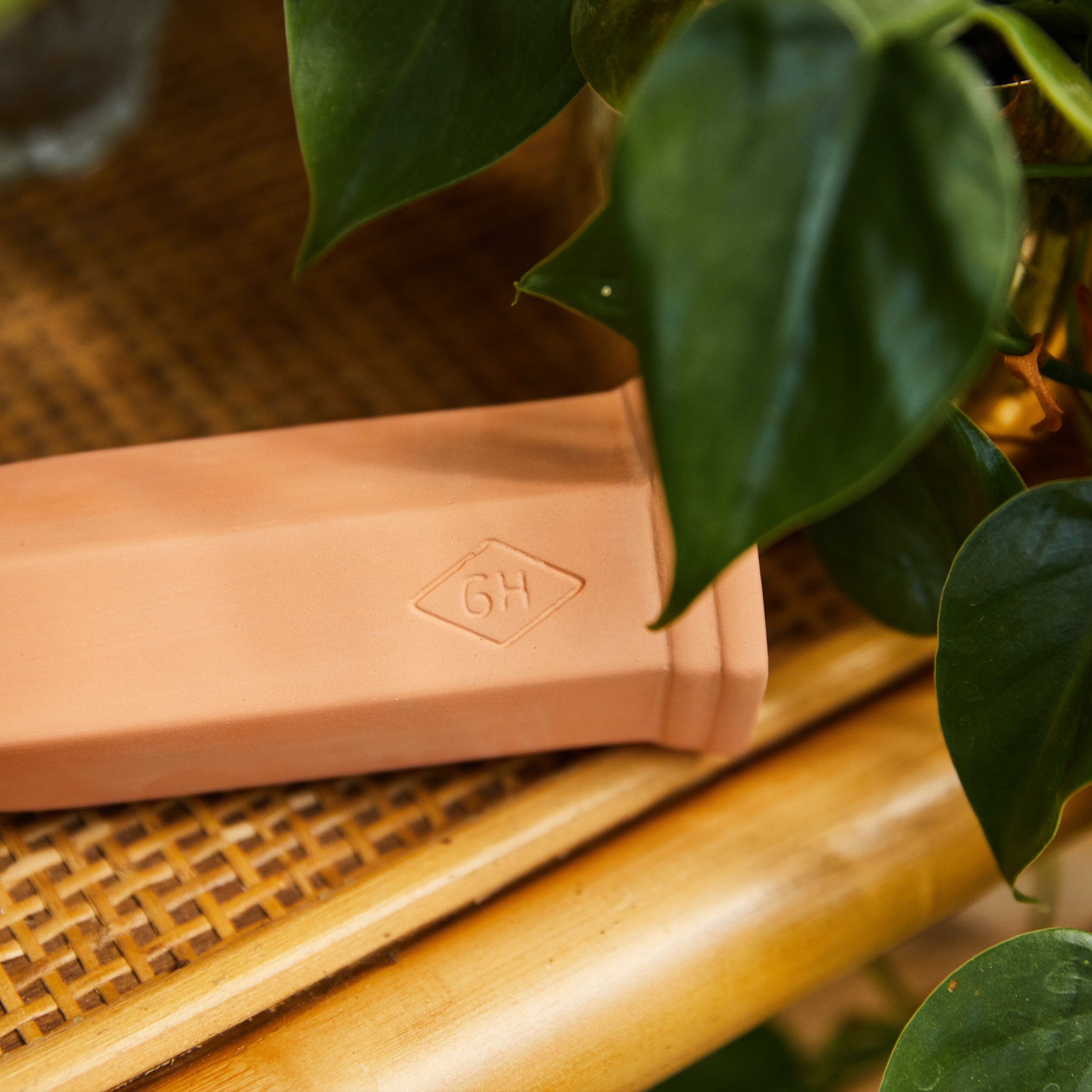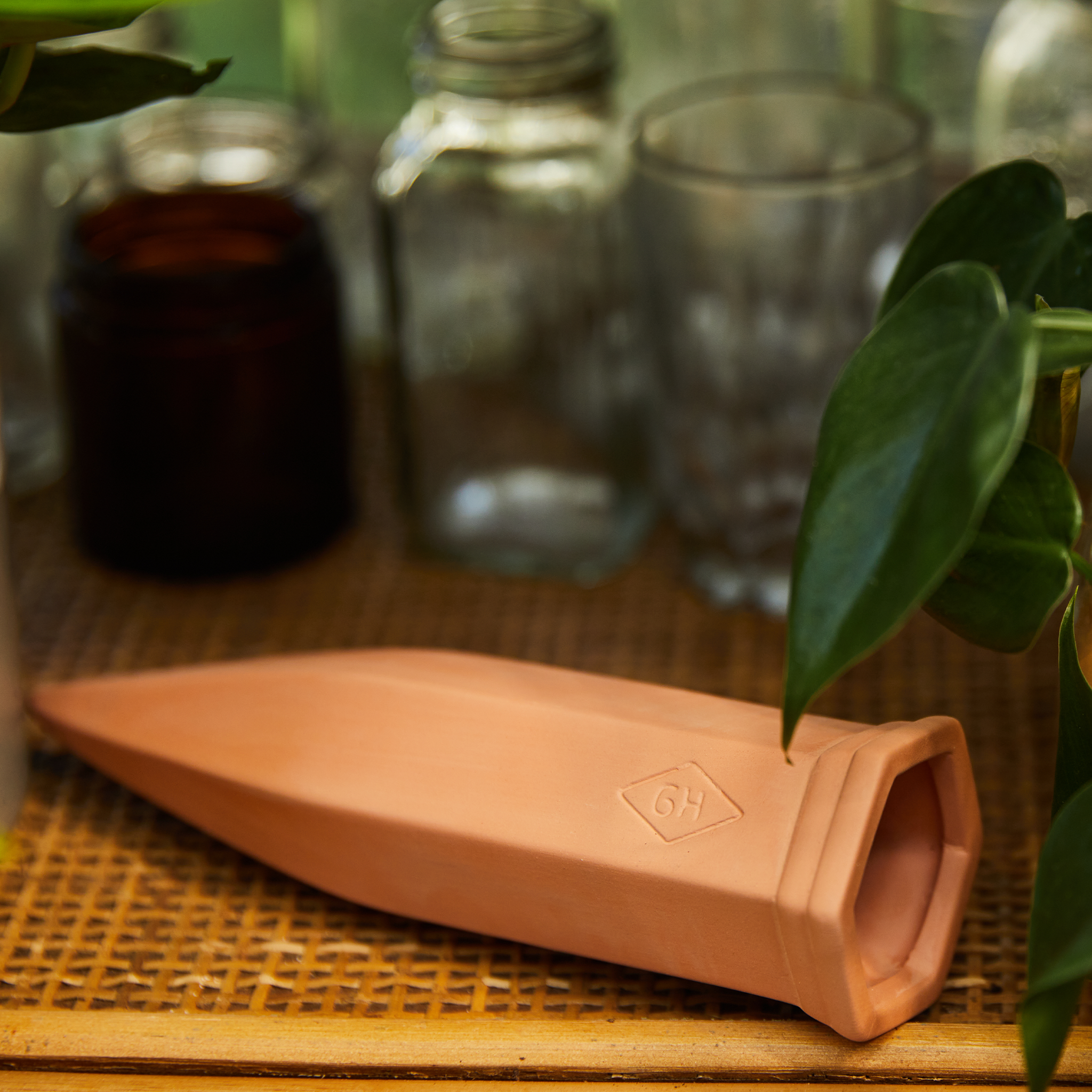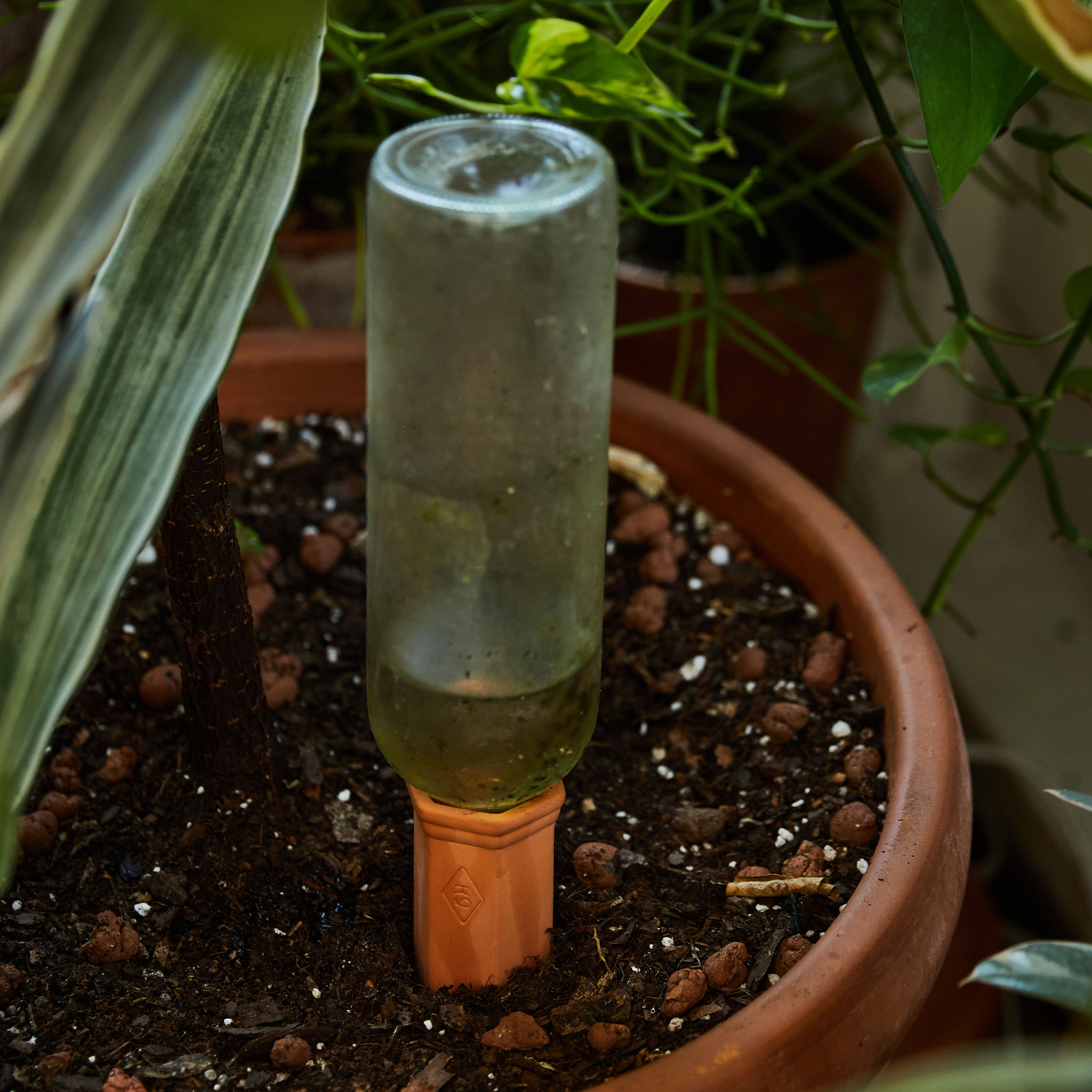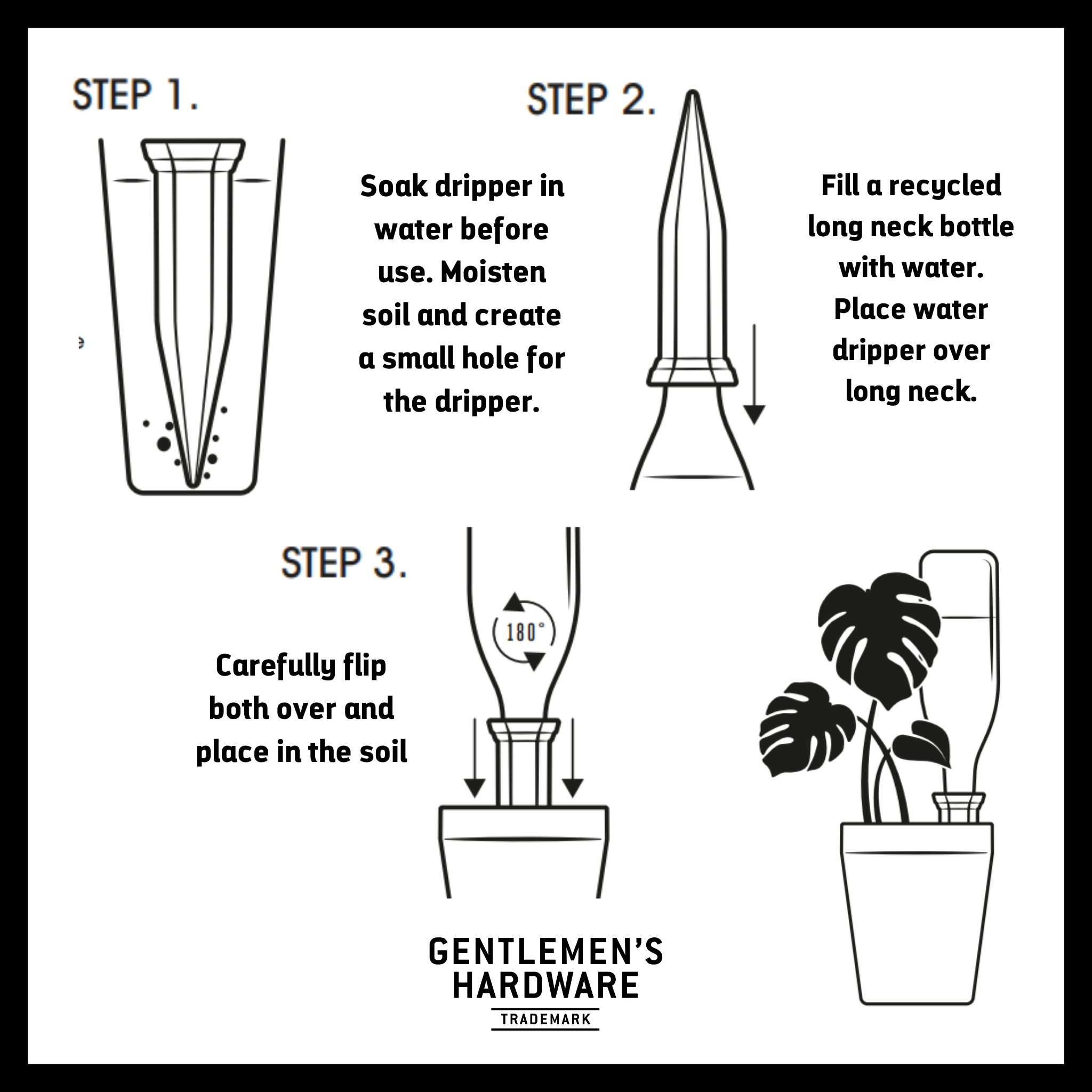 Terracotta Water Spikes, Set of Two Planter Waterer
Keep your indoor and outdoor plants fed while on vacation or work trips with Plant Water Drippers from Gentlemen's Hardware. These plant watering stakes are designed to work with long-necked bottles for large plants and smaller beer or wine bottles for small plants. Self-watering for planters and pots is the perfect solution to under-or over-watering your plants. It also makes for an environmentally-friendly way to upcycle your bottles and water your plants at the same time!
Packaged in a gift box set - these watering spikes for plants are the perfect gift for plant lovers of all experience levels
How it works: As the soil dries, water seeps from the semi-porous ceramic terracotta self watering spike into the soil
How to use: Before placing in the soil, soak the terracotta water spikes in water for one to two hours. Dig a hole before placing the plant watering device into the soil. Watering spikes should be mostly buried in the soil. Fill your long-necked bottle with water, hold your finger over the top, and flip it upside-down to set it in the self watering spikes
Includes: (2) Terracotta watering spikes for indoor & outdoor plants
Product size: 2" w x 7" h x 2" d
Terracotta Water Spikes, Set of Two Planter Waterer
Shipping
We typically ship within 2-5 days via UPS from Nashville, TN. Once your package leaves our warehouse, it can take 1-6 business days to reach you.
Order tracking
Once your order ships, we'll automatically email your tracking number. If your tracking details don't immediately appear, please allow 24 hours for your tracking to update.
Return policy
If you are not happy with your purchase, feel free to return the unused product within 30 days of your order date for a refund. Please contact us to start the return process.